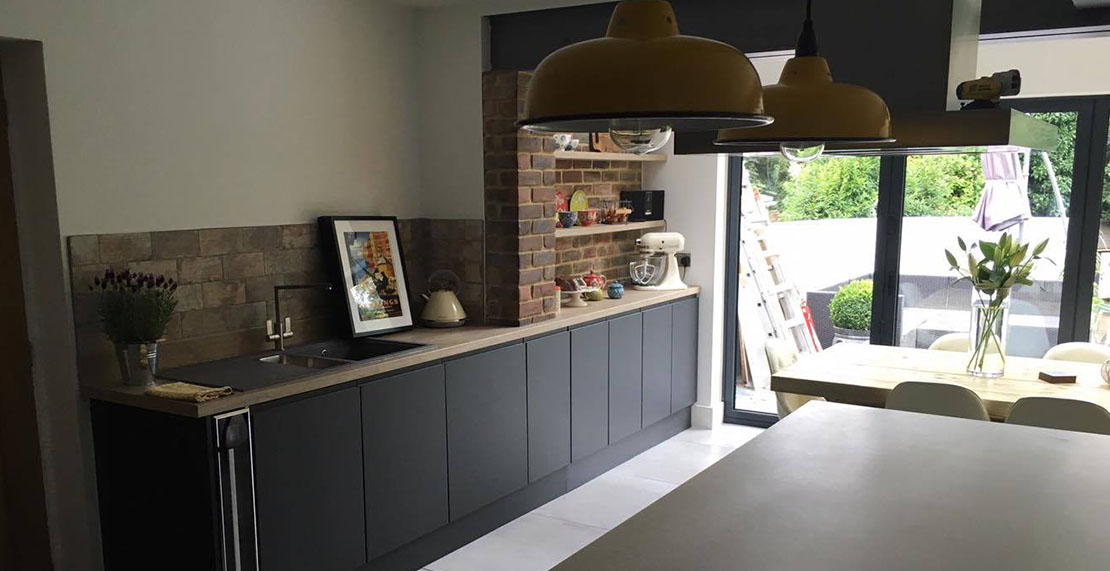 Imagine if the person who designs your kitchen could also have years of experience in actually fitting them too. That is what happens at Crafted. We know what will work, what can be done and as we are not limited to one type of kitchen you can literally have the design exactly to your needs.
Let us explain,
Worktops don't need to be a set size and nor do cupboards. We make the units on site and can adjust them to fit in any gap.
From a custom sized worktop to an extra cupboard to hide the ironing board, we will work with you to get the best out of the space available. Don't get a standard kitchen, get a crafted one.
↑